企业动态 | 沈阳茶博会收官,初心不改,匠心不变,稳步前行
茶博会上,收获颇多:现场签约两家市级运营商,举办四款产品品鉴会,结交广大爱茶人士......我们将坚定信心,严格把好品质关,全力以赴支持运营商,稳步运营市场。
6月17日,沈阳茶博会已落下帷幕。我们跨越3000多公里山川,在这里相遇,这便是茶的魅力!
17 June,The Shenyang Tea Expo has come to an end. We span over 3000 kilometers of mountains and rivers, Meeting here is the charm of tea.
茶博会上,收获颇多:现场签约两家市级运营商,举办四款产品品鉴会,结交广大爱茶人士......我们将坚定信心,严格把好品质关,全力以赴支持运营商,稳步运营市场。
Tea Expo, a lot of harvest: on-site contract two municipal operators, hold four product tasting fairs, make friends with the majority of tea-loving people... We will firmly confidence, strictly control the quality, and spare no effort to support operators, stable operation of the market.
本次茶博会参展期间,有幸邀请到了辽宁省商务厅常务副厅长王广利到展会品鉴蒲门滇红,辽展集团伊捷民董事长、叶春梅总经理、辽宁省茶业协会姜竹林会长、高玉瀛秘书长及其他工作人员们均给予蒲门茶业鼎力支持。
During the Tea Expo,It's a pleasure to invite Wang Guangli, Executive Vice-Director of Liaoning Provincial Business Department, to the exhibition to appreciate Pumen Dianhong. Chairman of Yijiemin, General Manager of Ye Chunmei, Chairman of Jiang Zhulin, Secretary General Gao Yuying and other staff members of Liaoning Tea Industry, Association all gave Pumen Tea Industry their full support.
在茶叶博览会期间,蒲门茶业连续与茶友举办了新派滇红品鉴会,分别品鉴了四大名旦、茶王香归、滇红印象,其次还重点品鉴了2019年蒲门茶业新品古树白茶"超凡之境"。
During the Tea Exposition,Pumen Tea Industry and Tea Friends held the New Dian Hong Pin Festival in succession.The impressions of four famous Dans, Tea King Xianggui and Yunnan Red were appraised respectively.Secondly, it focuses on the appreciation of the new Pumen tea product Gushu White Tea in 2019.
蒲门茶业杨家全董事长接受了辽宁广播电视台现场采访,"我们倡导新品种、新工艺、新配方制作的滇红茶,具有更适合消费者需求的口感及包装。四大名旦系列就是新派滇红的代表产品,它突破了传统滇红茶的品种和工艺局限,向消费者呈现的是更加适口,更加便捷,更加有创意的滇红茶产品。"
Yang Jiaquan, chairman of Pumen Tea Industry, was interviewed by Liaoning Radio and Television Station on the spot. Yang said, "We advocate new varieties, new technology and new formula of Dianhong Tea, which has a better taste and packaging for consumers. Four famous Dan series are the representative products of the new Dianhong Tea. They break through the limitations of traditional Dianhong Tea varieties and techniques and present more palatable, convenient and creative Dianhong Black Tea products to consumers.
"越来越多的消费者关注食品安全,茶叶也是入口食品。蒲门茶业倡导以制药的理念制茶,在精制生产过程中,不仅按国家的食品卫生标准要求生产,甚至还超出国家标准,最明显的是增加了两次紫外线杀菌,保证茶叶清洁,入口安全,蒲门也是云南省清洁化生产企业。"
Mr. Yang put forward that "more and more consumers are concerned about food safety, and tea is also an imported food. Pumen tea industry advocates making tea with the concept of pharmaceuticals. In the process of refining production, it not only produces according to the national food hygiene standards, but also exceeds the national standards. The most obvious thing is to add two times of ultraviolet sterilization to ensure the cleanliness of tea and the safety of import. Pumen is also a cleaner production enterprise in Yunnan Province.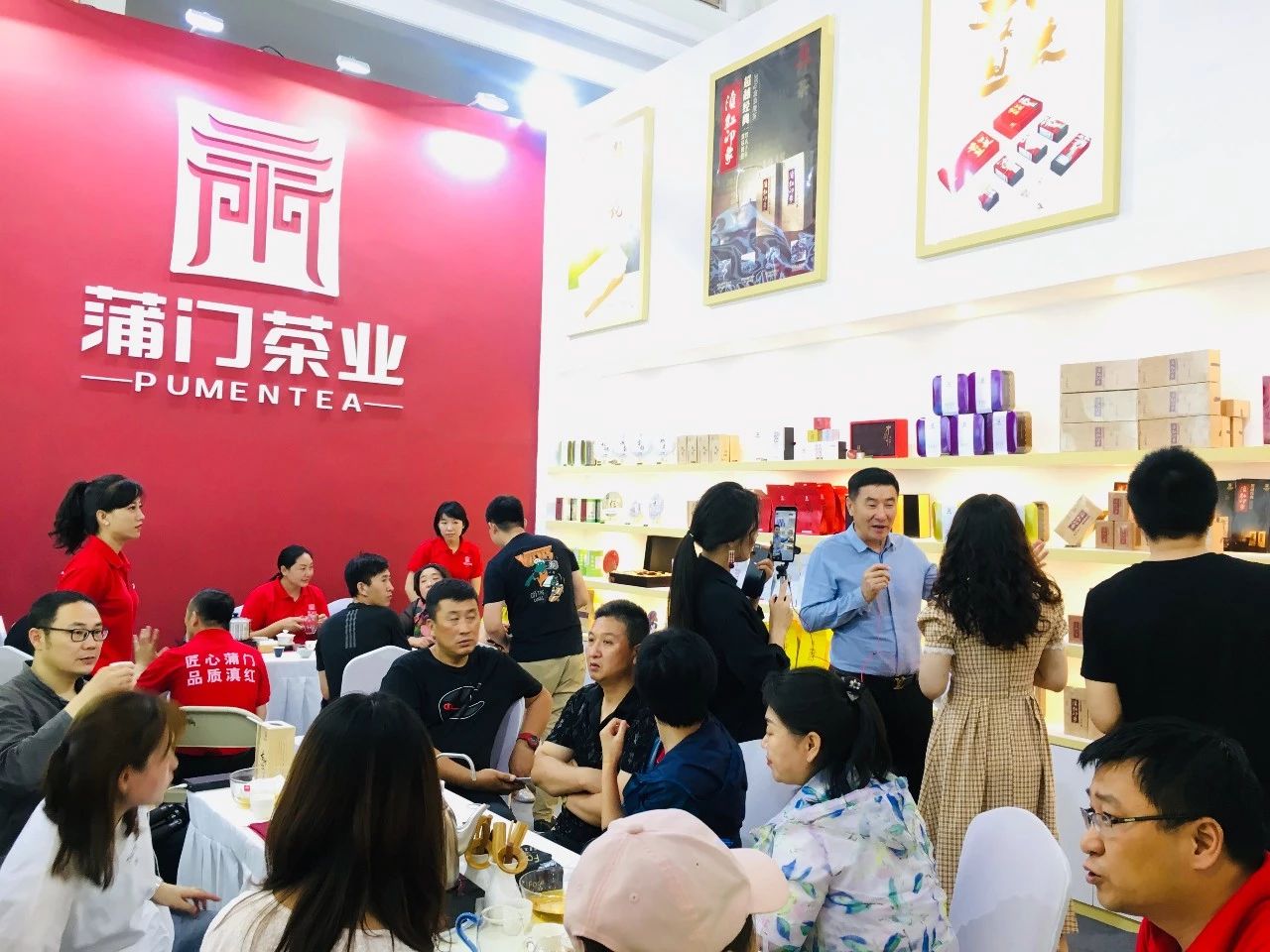 "东北不产茶,秋冬季节时段长,云南大叶种制作的滇红茶因为生长海拔高,内含物质丰富,香甜润,适宜大众所接受的口感,尤其适宜在秋冬季节饮用。东北是滇红茶的主销区之一,蒲门茶业希望为东北的爱茶人士带来优质的产品。"
in addition, Chairman Yang explained why Pumen tea industry positioned the Northeast market as an important market.There is no tea in Northeast China. The autumn and winter season is long. The Yunnan black tea produced by Yunnan large-leaved species is suitable for people's acceptance, especially in autumn and winter season because of its high altitude, rich substances and sweet taste. Northeast China is one of the main districts of Yunnan black tea. Pumen tea industry hopes to bring high quality products to tea lovers in Northeast China.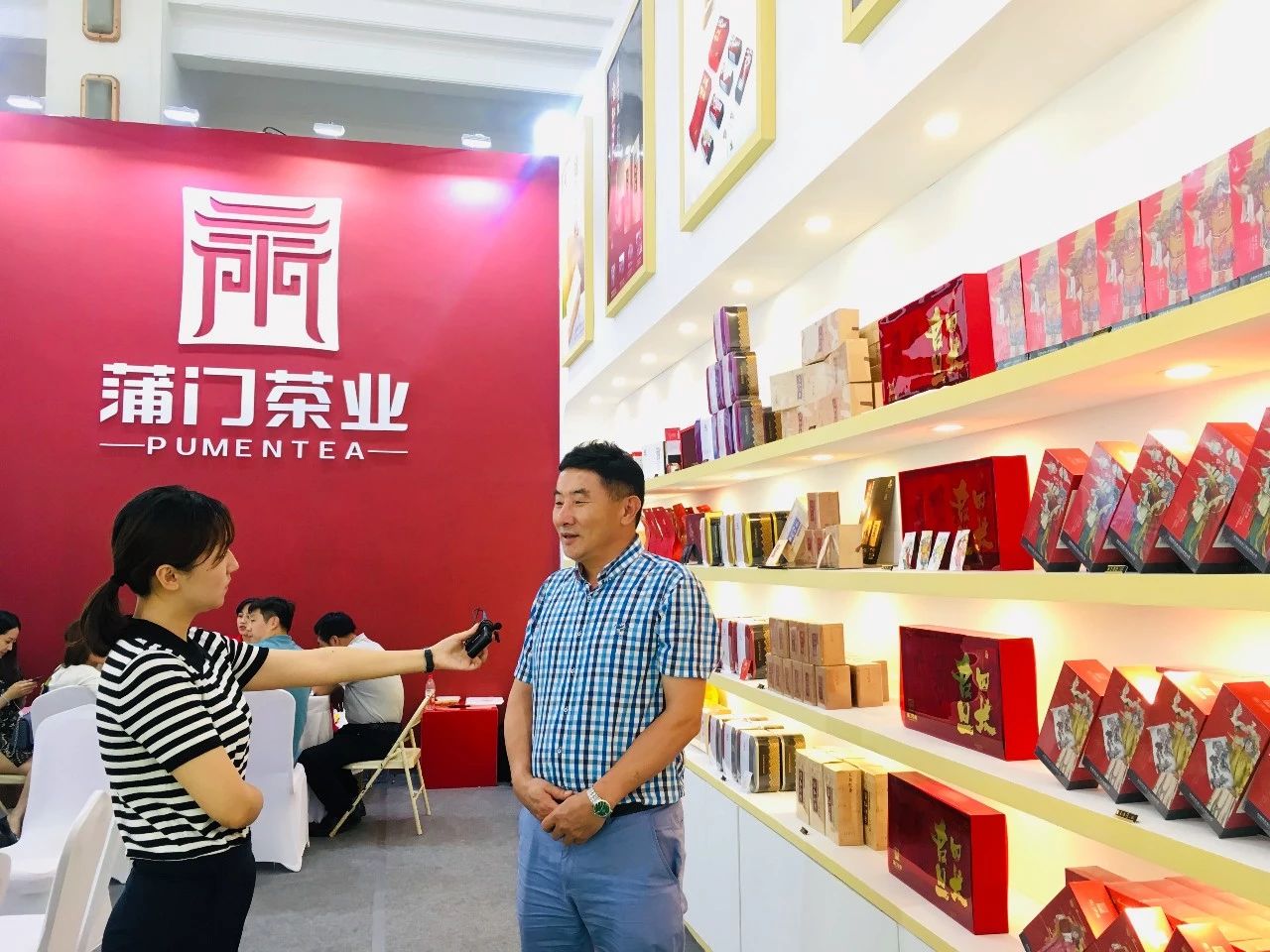 在茶博会上,展位座无虚席,一波又一波爱茶人士慕名光临展位,一行又一行人因为蒲门滇红驻足,新派滇红代表产品四大名旦、茶王成为了全场的明星茶品。
At the Tea Fair, there are plenty of booths,Wave after wave of tea lovers visiting the booth,Pedestrians stop by Pumen Dianhong,New Dianhong represents four famous tea stars and Tea King has become the star tea products of the whole show.
爱茶人士也感受到了蒲门茶业"传承与创新,不变的是匠心"的制茶理念,新派滇红的品牌形象也深入人心,当爱茶人士对蒲门茶业的点赞、信任时,让我们更加坚定对茶品的匠心制茶理念,以及继续为"新风味、新创想、新体验"的新派滇红努力的初心。
Tea lovers also feel Pumen tea industry's "inheritance and innovation, the same is the ingenuity" tea-making concept, The brand image of the new Dianhong is also deeply rooted in the hearts of the people, When tea lovers praise and trust Pumen tea industry, Let's firmly adhere to the idea of making tea with ingenuity, And the original intention of continuing to strive for "new flavor, new idea and new experience" of the new school Yunnan Black Tea.
6月13日蒲门茶业营销总监王俊敏为大家讲述了新派滇红,何以呈新,何以为派,从"新风味、新创想、新体验"三个角度对新派滇红进行了阐释,我们希望你能为这一杯茶所打动,这一杯杯新派滇红茶诉说的是蒲门的匠心和初心。
Wang Junmin, Marketing Director of Pumen Tea Industry, told you about Dianhong New School on June 13,Why is it new and what is it, This paper expounds the new Yunnan Black Tea School from three perspectives of "new flavor, new idea and new experience",We hope you will be impressed by this cup of tea,This cup of new Yunnan black tea tells about Pumen's originality and originality.
蒲门,一道守正出新的门
守也,守正,是根基,是对匠心品质的坚守
开也,出新,是希望,意味着无限张力和可能
我们本着匠心传承的品质坚守
见证、推动了滇红茶过往八十载的承递
我们为了走得更远
用自然与智慧的力量
创造着一次次微小的改变
而更大的愿景是
创导滇红茶未来八十年的承递与新变
让你体验这杯茶的无限精彩
Pumen, guard the new door together
Shouye, Shouzheng, is the foundation, is the adherence to the quality of ingenuity
Open also, innovate, is hope, means infinite tension and possibility
We adhere to the quality of inheritance with ingenuity
Witnessing and Promoting the Past 80 Years'Inheritance of Yunnan Black Tea
We want to go further
Use the Power of Nature and Wisdom
Creating minor changes
And the bigger vision is
Inheritance and New Changes of Yunnan Black Tea in the Next Eighty Years
Let you experience the infinite splendor of this cup of tea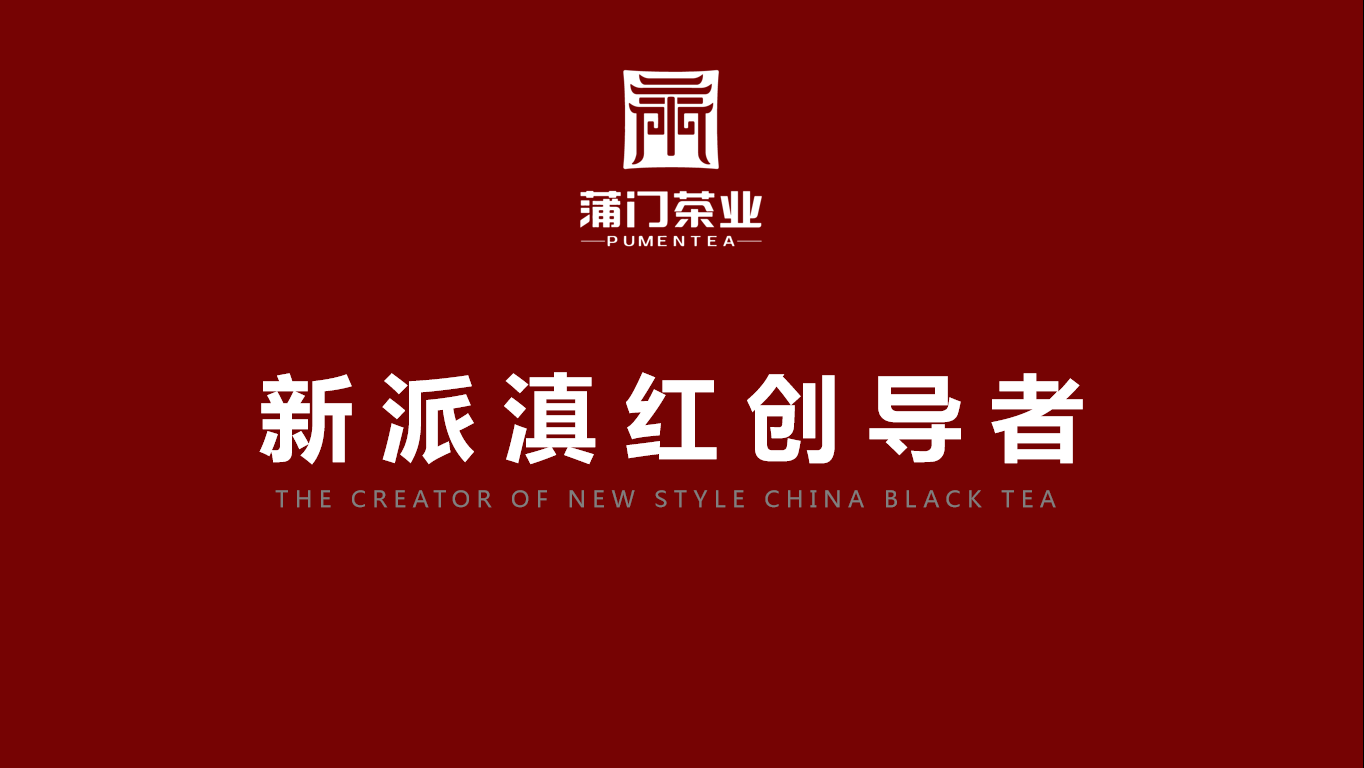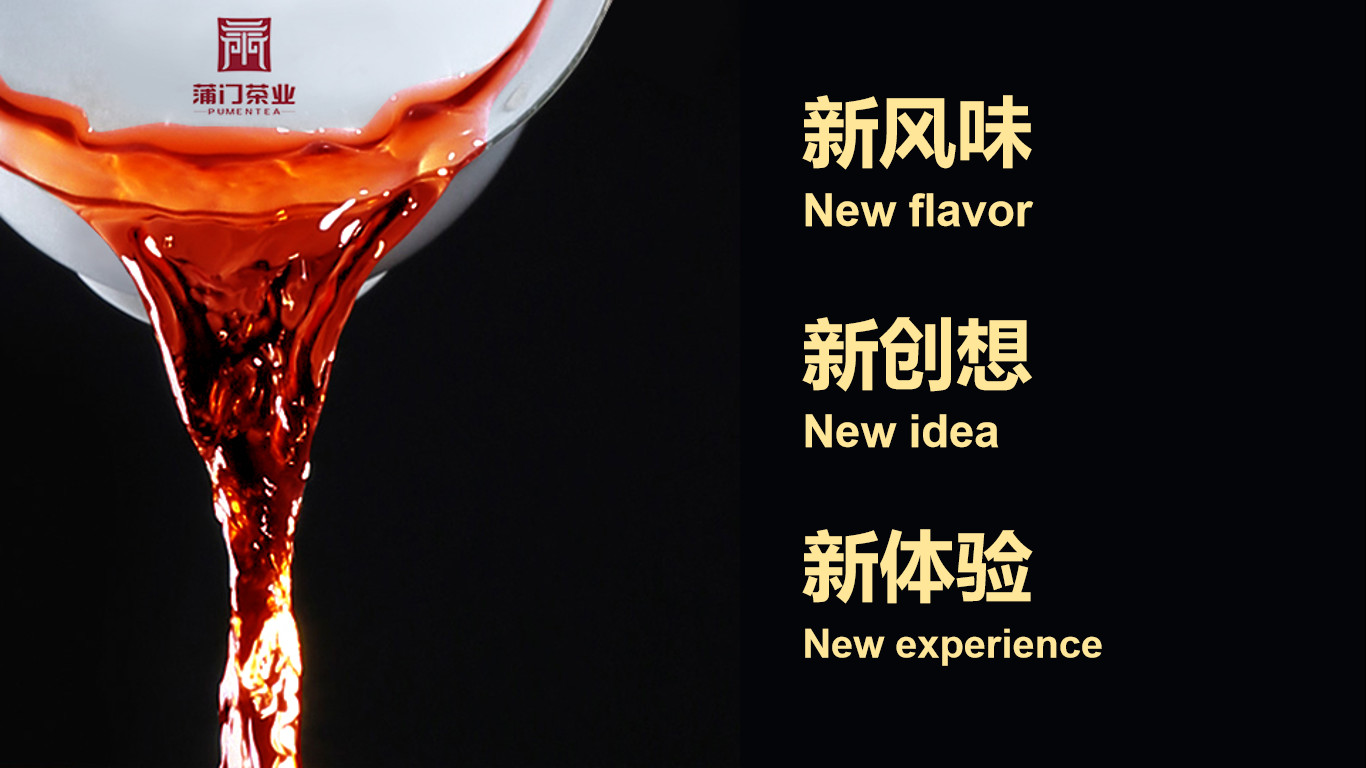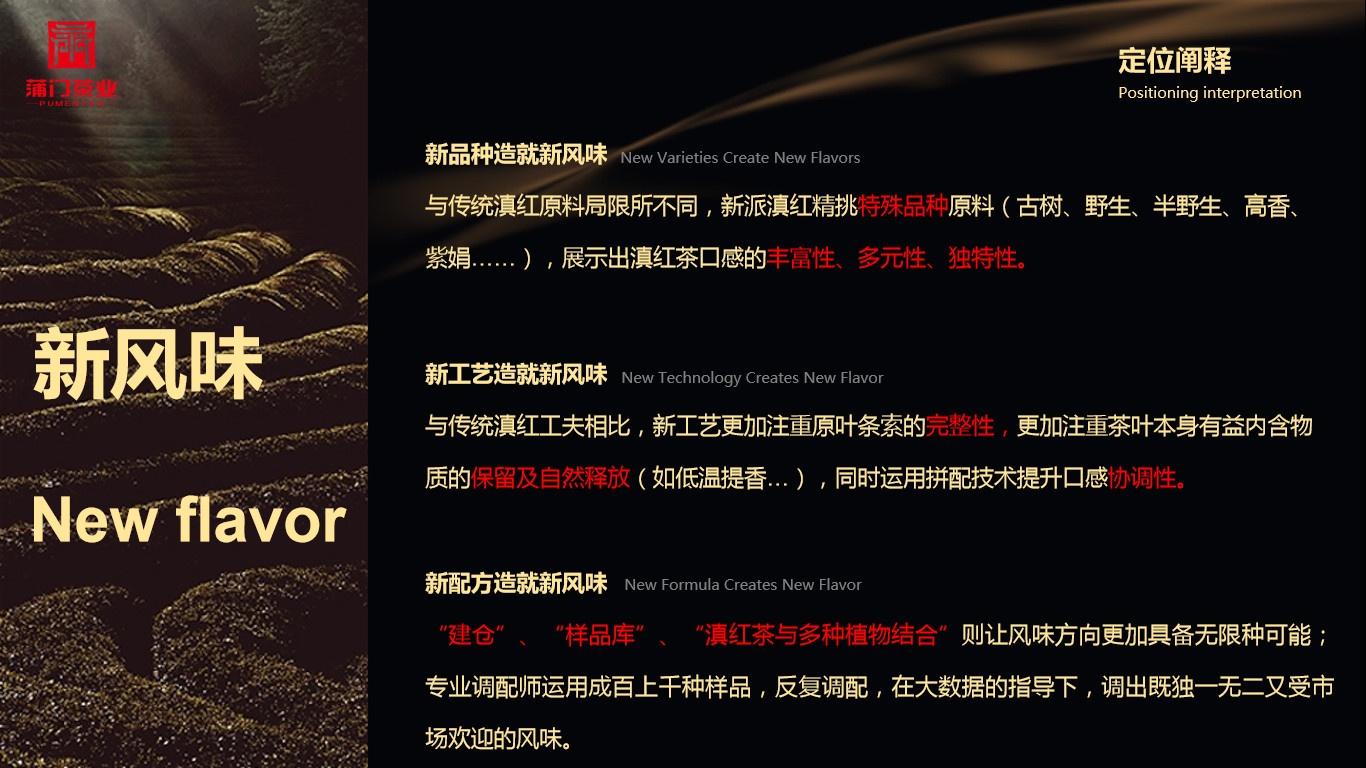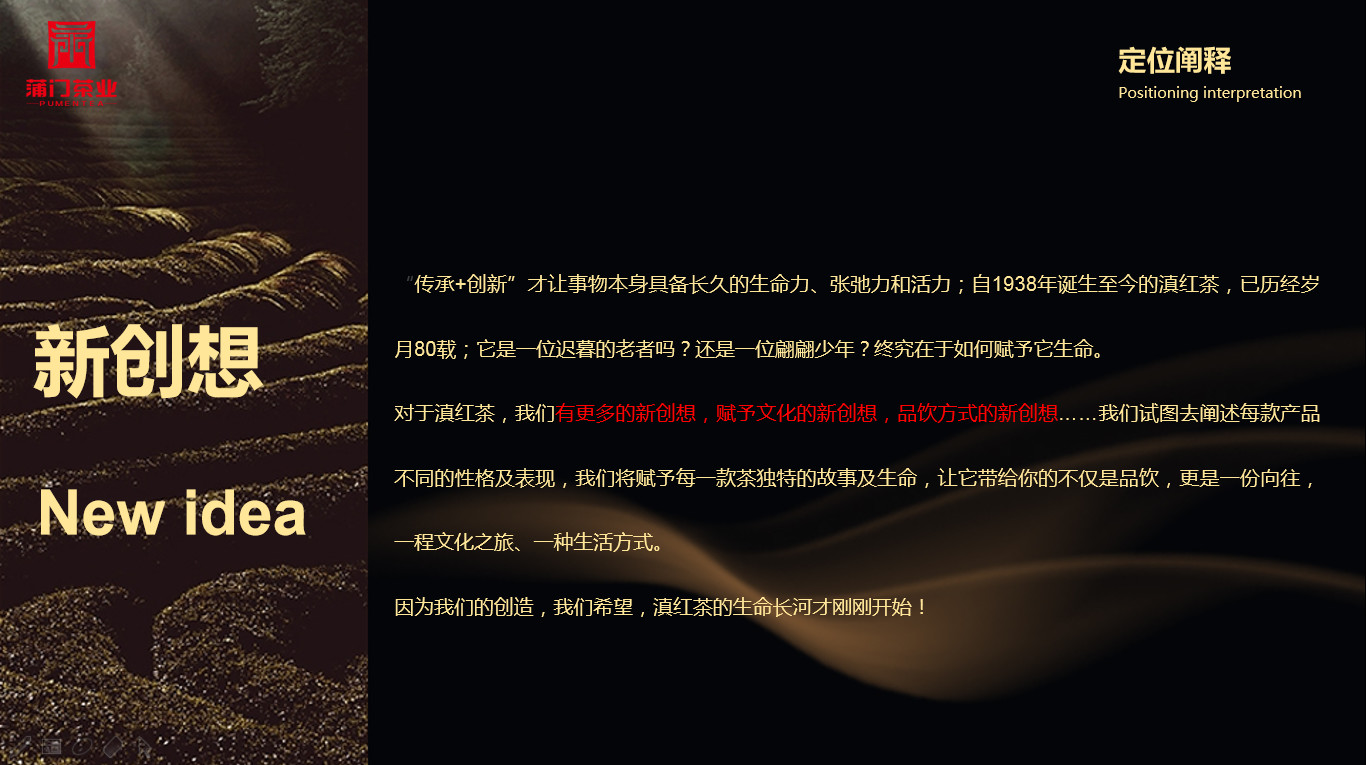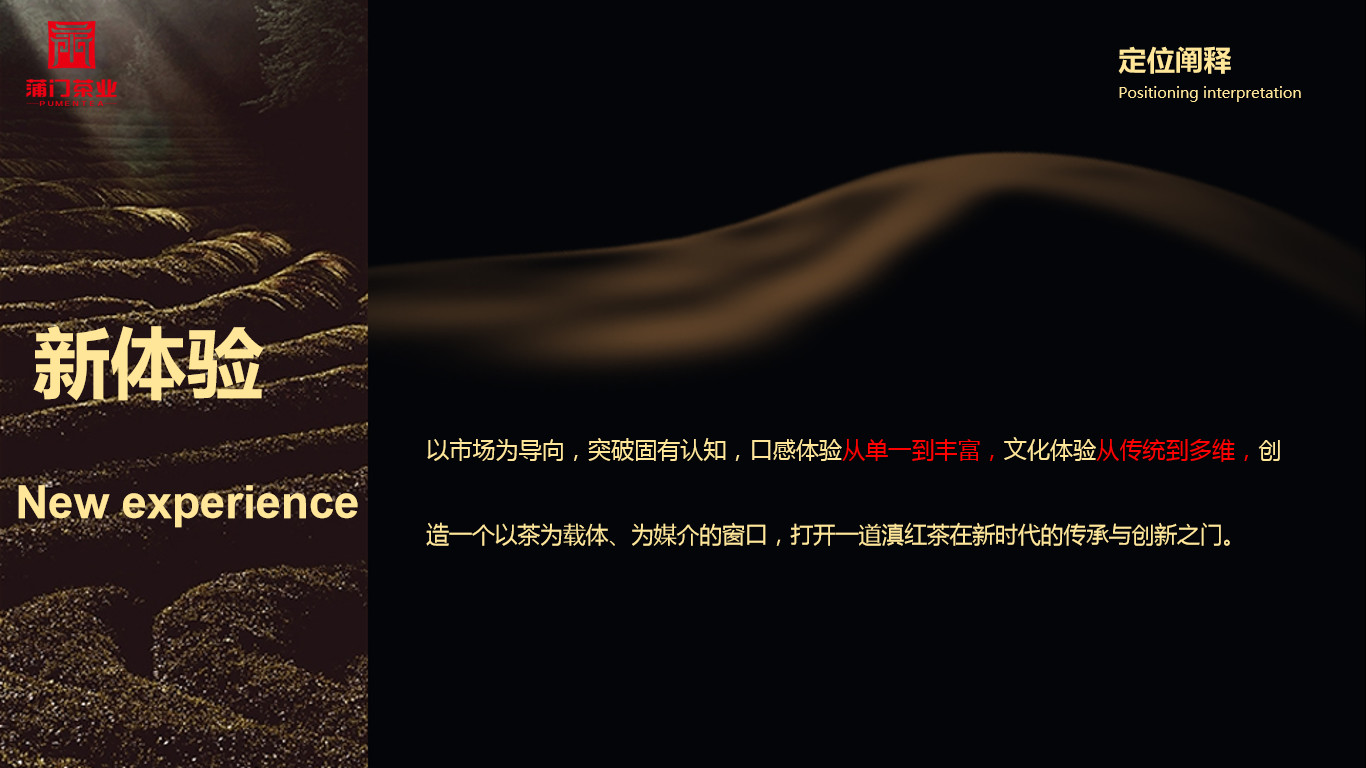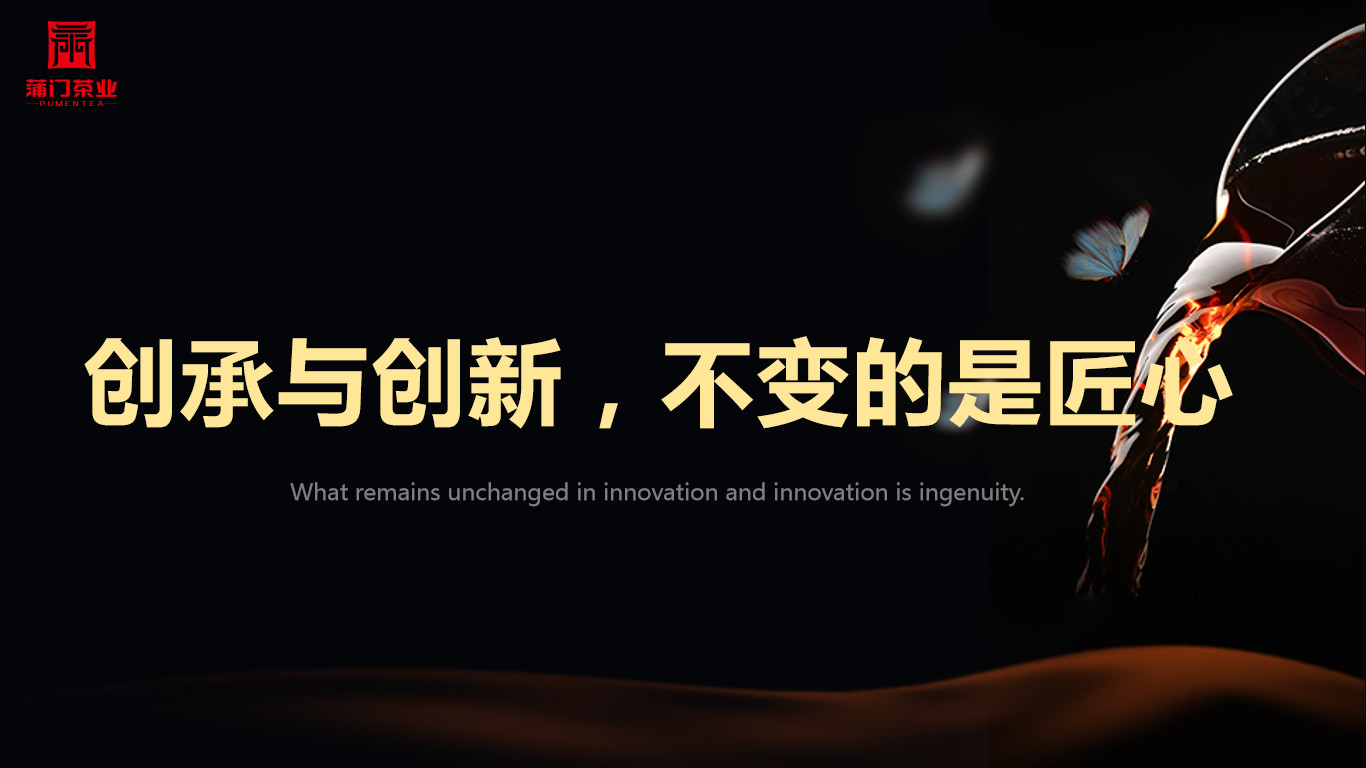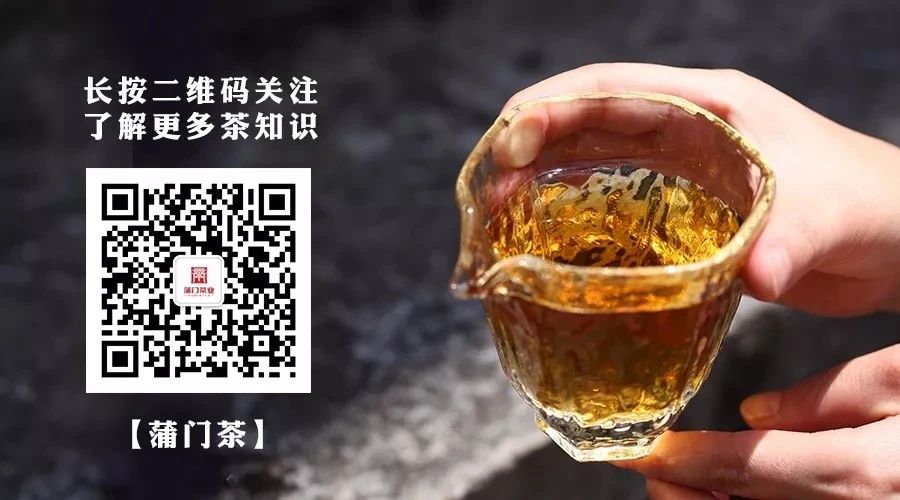 蒲门茶业招商电话:0883-4263666
地址:云南省临沧市凤庆县滇红生态产业园区蒲门茶业