企业动态丨国家级古茶树保护联盟成立,蒲门自有古茶园基地成为首批采样点
The National Union of Ancient Tea Trees was established and Pumen's Ancient Tea Base became the first sampling point.
2019年1月,国家林业和草原局组织和评选通过了第一批林业和草原国家创新联盟。
由西南林业大学牵头,云南农业大学、云南省农业科学院、国家林业局昆明勘察院、云南凤庆蒲门茶业有限公司等单位联合申报的两个国家级创新联盟获批成立,分别是:
● 古茶树保护与可持续利用国家创新联盟;
● 西南地区坚果国家创新联盟。
In January 2019, the State Forestry and Grassland Administration organized and selected the first batch of National Innovation Alliances for Forestry and Grassland.
Under the leadership of Southwest Forestry University, two National Innovation Alliances jointly declared by Yunnan Agricultural University, Yunnan Academy of Agricultural Sciences, Kunming Investigation Institute of State Forestry Administration and Yunnan Fengqing Pumen Tea Industry Co., Ltd. were approved to be established.
● National Innovation Alliance for the Protection and Sustainable Utilization of Ancient Tea Trees;
● National Innovation Alliance for Nuts in Southwest China.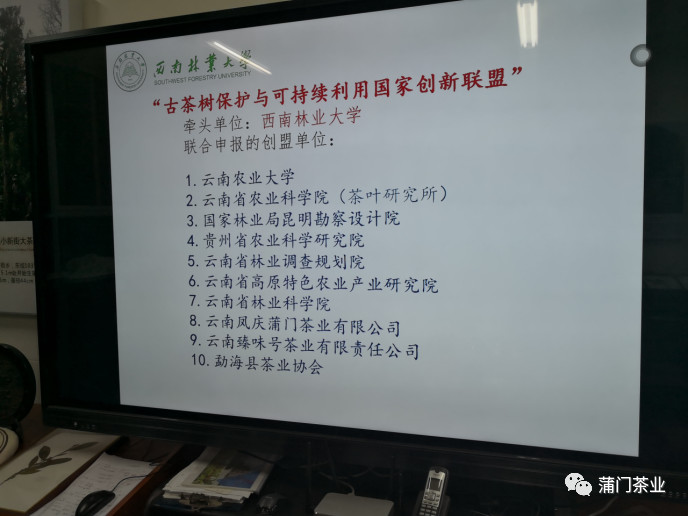 "古茶树保护与可持续利用国家创新联盟"牵头单位及联合申报的创盟单位
古树资源是中国特有的林业资源,是茶产业和博大精深中华茶文化的物质基础,"古茶树保护与可持续利用国家创新联盟"目标是为古树茶生态保护和可持续利用提供科技支持。
Ancient tree resources are unique forestry resources in China. They are the material basis of tea industry and extensive and profound Chinese tea culture. The goal of "National Innovation Alliance for the Protection and Sustainable Utilization of Ancient Tea Trees" is to provide scientific and technological support for the ecological protection and sustainable utilization of Ancient Tea.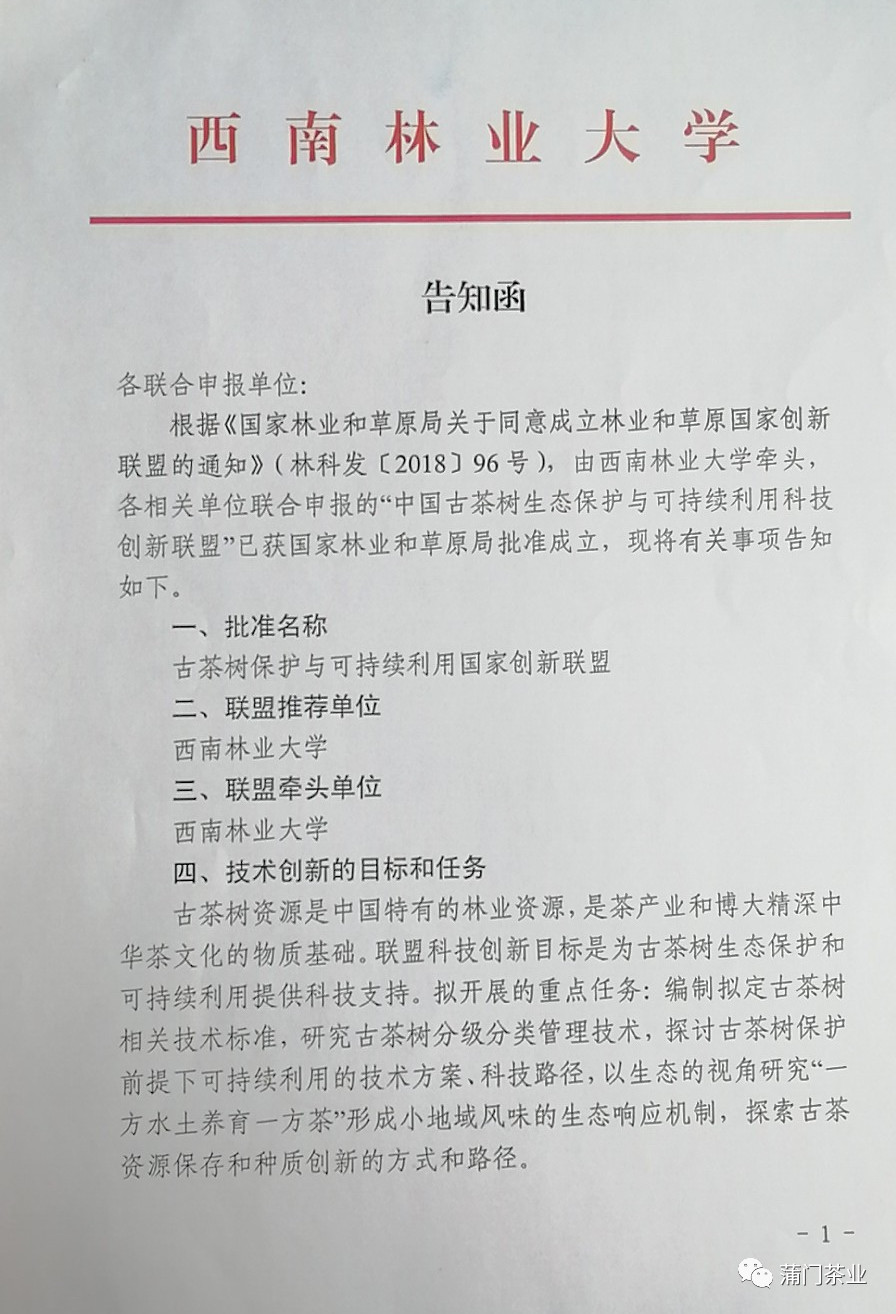 西南林业大学告知函1/2
蒲门茶业在获悉此申报的第一时间,积极参与进来,联合申报,与牵头承办单位西南林业大学达成合作协议,双方通过产学研合作,拟定共同达成以下联盟目标:
Pumen Tea Industry actively participated in the joint declaration and reached a cooperation agreement with the leading contractor Southwest Forestry University. Through the cooperation of production, education and research, the two sides formulated the following alliance objectives:
● 编制拟定古茶树相关技术标准;
● 研究古茶树分级分类管理技术;
● 探讨古茶树保护前提下可持续利用的技术方案、科技路径;
● 以生态的视角探究"一方水土养育一方茶"形成小地域风味的生态响应机制;
● 探索古茶资源保存和种质创新的方式和路径。
● Establishment of relevant technical standards for ancient tea plants;
● Research on classification and management technology of ancient tea trees;
● Discuss the technological scheme and technological path of sustainable utilization under the premise of ancient tea tree protection.
● From an ecological perspective, the ecological response mechanism of "one side of soil and water to cultivate one side of tea" to form regional flavor is explored.
● Explore ways and paths for preservation of ancient tea resources and Germplasm innovation.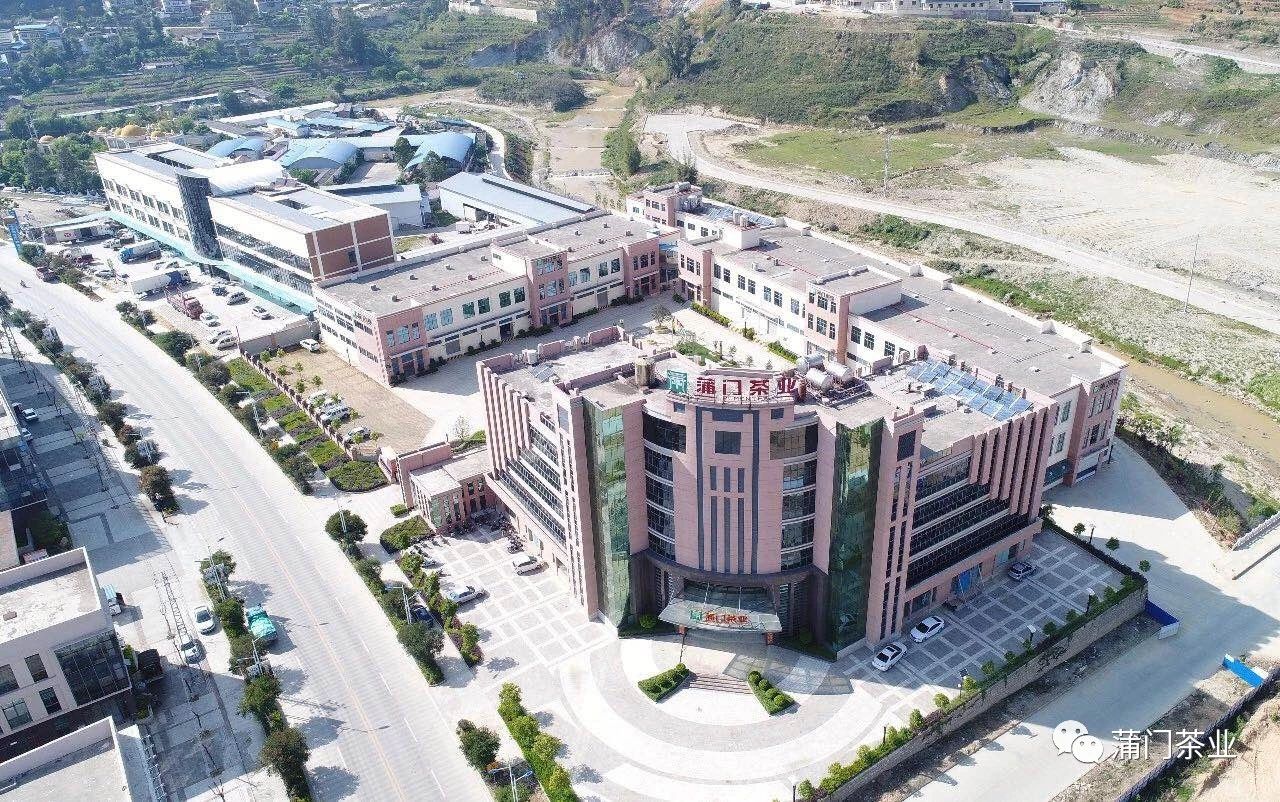 凤庆当地蒲门茶业产业园区
蒲门茶业位于凤庆,拥有当地优质茶叶基地11000多亩,其中自有古树茶基地500多亩。主要为杨家寨基地及团结基地。
Pumen tea industry is located in Fengqing, with 11,000 mu of local high-quality tea base, including more than 500 mu of its own ancient tree tea base. Mainly for the Yangjiazhai base and unity base.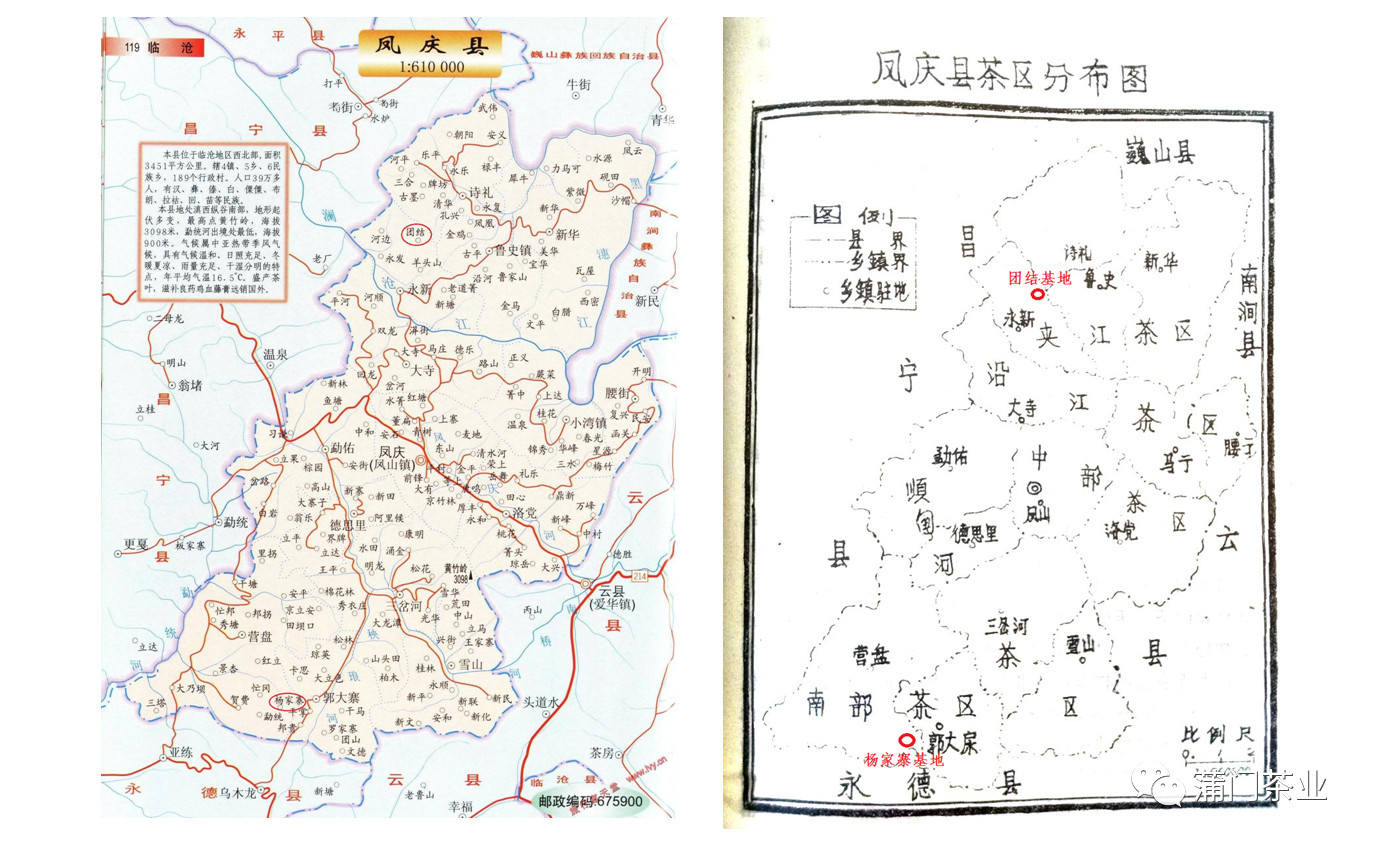 凤庆县茶区分布图
2019年1月下旬,"古茶树保护与可持续利用国家创新联盟"首个项目:"古茶树保护与可持续利用"顺利开展,蒲门茶业自有古茶园基地——团结基地,成为首批重点研究基地;
In late January 2019, the first project of the National Innovation Alliance for the Protection and Sustainable Utilization of Ancient Tea Trees was carried out smoothly. Pumen Tea Industry has its own Ancient Tea Garden Base, Unity Base, which became the first batch of key research bases.
蒲门茶业自有古树基地——团结丫口现场采集视频
团结基地位于鲁史镇永新彝族乡的团结村,属于夹江茶区,地处澜沧江一级分支流域,海拔17~1900米左右,坡向朝东。
Unity base is located in Unity Village, Yongxin Yi Township, Lushi Town. It belongs to Jiajiang Tea District. It is located in the first-class Branch watershed of Lancang River, with an elevation of about 17-1900 meters and a slope facing east.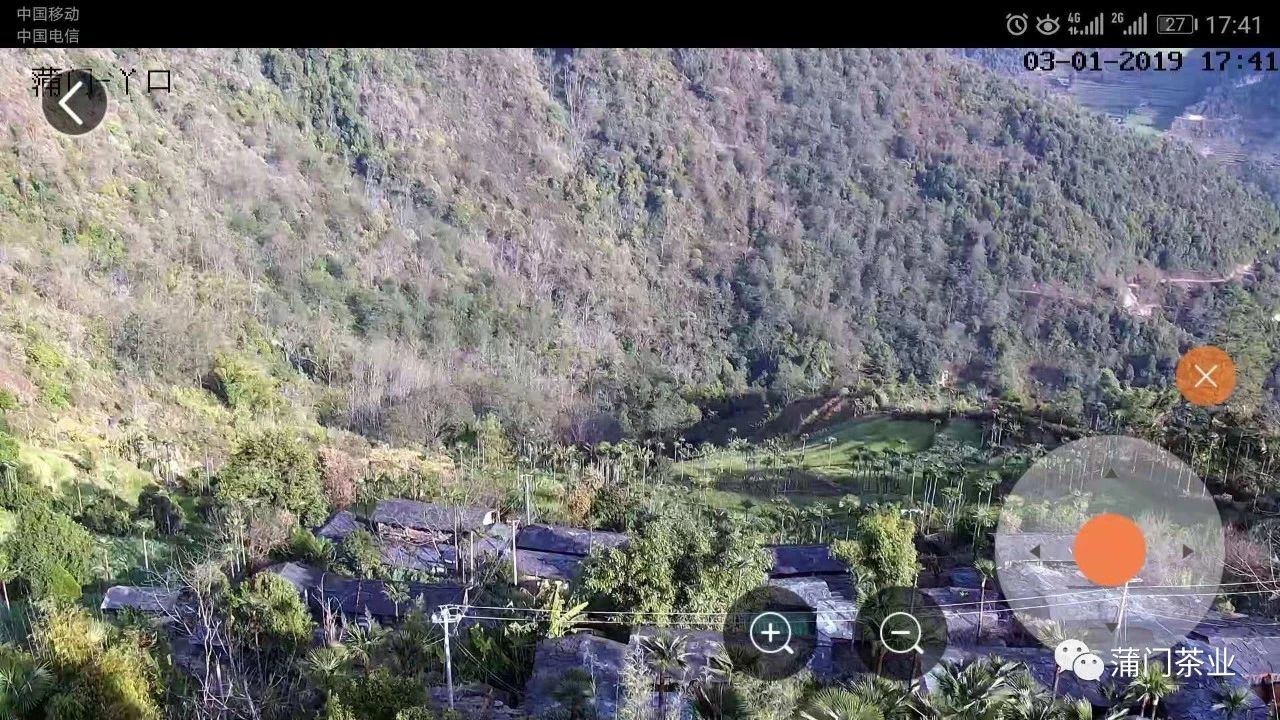 视频截图——蒲门自有古树团结基地
该茶区野生茶树分布广,群落株树多,野生茶树遍处可见,有野生茶树遍夹江之称。
Wild tea trees are widely distributed in this tea area, and there are many trees in the community. Wild tea trees can be seen everywhere. It is known as wild tea trees all over Jiajiang River.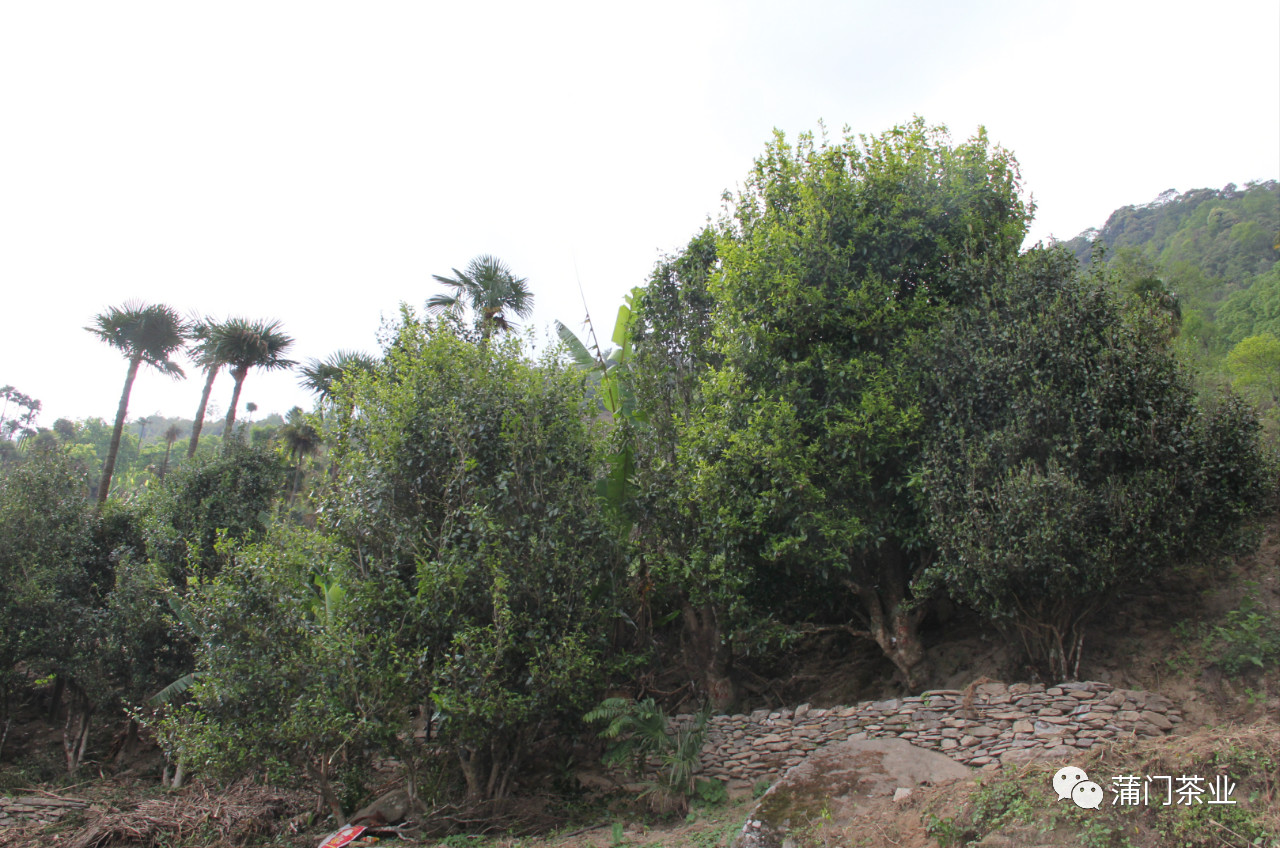 团结基地野生茶
团结基地同样拥有多种野生、半野生型茶树,树龄均在百年以上,数百年以上古茶树也不胜枚举。
The Unity Base also has many kinds of wild and semi-wild tea trees, all of which are over 100 years old, and there are numerous ancient tea trees over hundreds of years old.
团结百年古茶树[根部]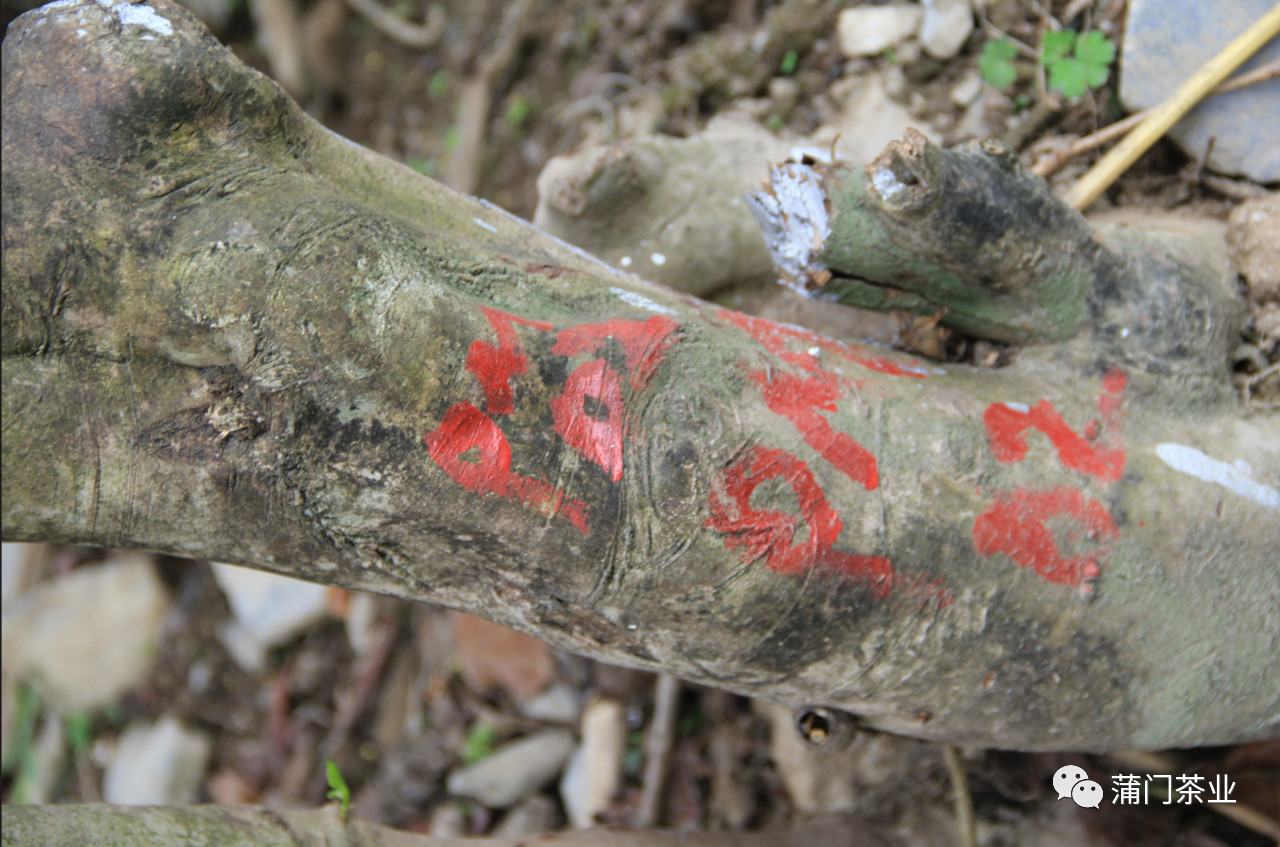 蒲门茶业古树编号
茶园独辟幽静、蜷居山林、人烟稀少,枯草落叶堆积成松软肥厚的腐殖层,土壤肥沃。茶园坡地朝东、视野开阔,西、南、北三面环山,苍翠欲滴。
Tea gardens are unique, quiet, crouched in mountain forests, sparsely populated, litter of withered grass accumulated into a soft and thick humus layer, rich soil. Tea garden slopes facing east, wide vision, west, South and North surrounded by mountains, green dripping.
监控实录:蒲门团结基地现场采集视频
时间:2019.01.31 星期四 07:00-20:00
晴天光照洁净、气候温和、空气湿润;雨过天晴时,茶园中有淙淙溪水流淌。远山寂寂,渺无人烟,空灵的环境孕育了圣洁的生命,温润清新的气候抚育了这里的茶树。
On sunny days, the light is clean, the climate is mild and the air is wet. After rain and sunshine, there are song streams flowing in the tea garden. The remote mountains are quiet and uninhabited. The holy life is nurtured by the empty environment. The tea trees here are nurtured by the warm and fresh climate.
石头堆砌的墙壁和石板搭成的屋顶,这里的居民还在沿袭着原始古朴的生活方式
团结基地由于地理位置、地势地貌及周边环境等原因,形成了独特优越的茶园小气候条件。采摘于这里的茶树鲜叶柔嫩·,成品香气清新、汤水甜柔饱满、口感温润持久,有"赛冰岛"的美誉。
Due to geographical location, topography and surrounding environment, the Unity Base has formed unique and superior microclimate conditions for tea plantations. The fresh leaves of tea trees picked here are tender. The finished product has a fresh aroma, sweet and full soup, and a warm and lasting taste. It has the reputation of "Sai Iceland".
团结古树普洱茶条索实拍
除自有古树茶基地外,蒲门茶业还与多个合作社、初制所合作,辐射周边茶园,签订合作协议,定制或收购优质原料。
In addition to its own ancient tree tea base, Pumen tea industry also cooperates with several cooperatives and primary production institutes to radiate surrounding tea gardens, sign cooperation agreements, customize or purchase high-quality raw materials.
入库的每一批次原料,均有唯一编号,在生产过程每一个工序均有单据记录,直至成品出库,每一批成品均能溯源找到完整的生产工序及半成品、原料批次。
Each batch of raw materials in warehouse has a unique number. Documents are recorded in every process of production until the finished products are out of warehouse. Each batch of finished products can trace the source to find the complete production process, semi-finished products and raw materials batches.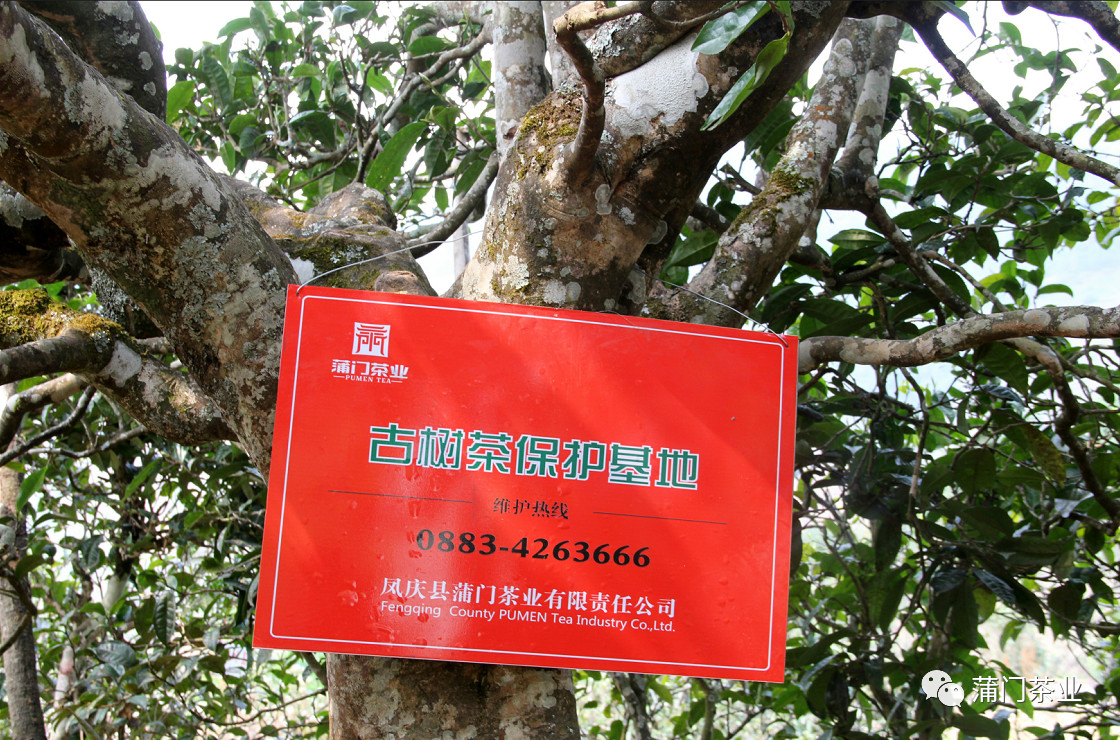 蒲门茶业古树茶保护基地
生产过程中,每一道工序都有单据跟踪及系统记录,除生产自检外还有专业质检检测,无论是外形还是内质,都需在半成品入仓、混合料入仓及成品入仓前进行检验,层层把关;
In the production process, every process has documentation tracking and system record, besides production self-inspection, there are professional quality inspection and inspection. Whether it is shape or internal quality, it is necessary to inspect semi-finished products, mixtures and finished products before warehousing, and check them layer by layer.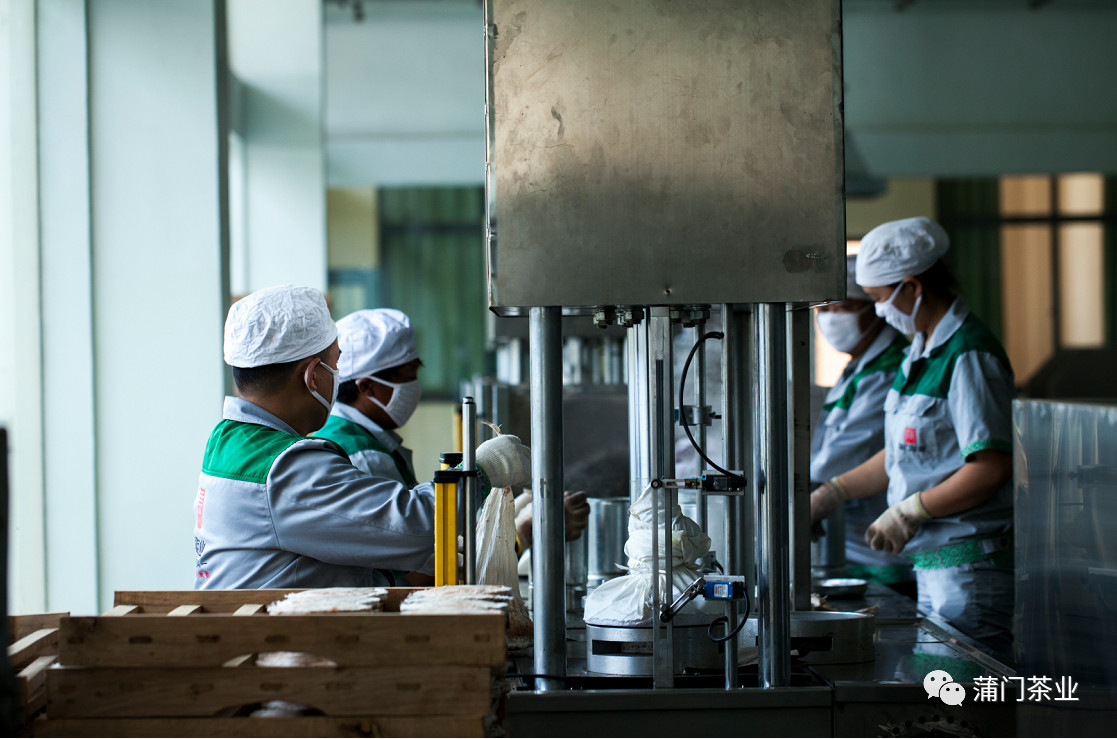 企业内部设立独立的检验室与审评室,配备齐全的设备及仪器,专业的审评及检验员;同时,与权威的第三方机构签订协议,每年定期校准计量、检测仪器,送检各类产品;
Independent laboratories and review rooms are set up within the enterprise, equipped with complete equipment and instruments, professional reviewers and inspectors. At the same time, agreements are signed with authoritative third-party organizations to regularly calibrate measuring and testing instruments and send all kinds of products to inspection every year.
蒲门自检设备及生产设备
我们严格按照监督机构的要求,监控产品的品质与质量,满足消费者需求的同时,更保证产品的安全及顾客的利益;
We strictly comply with the requirements of the supervisory bodies, monitor the quality and quality of products, meet the needs of consumers, and at the same time, ensure the safety of products and the interests of customers.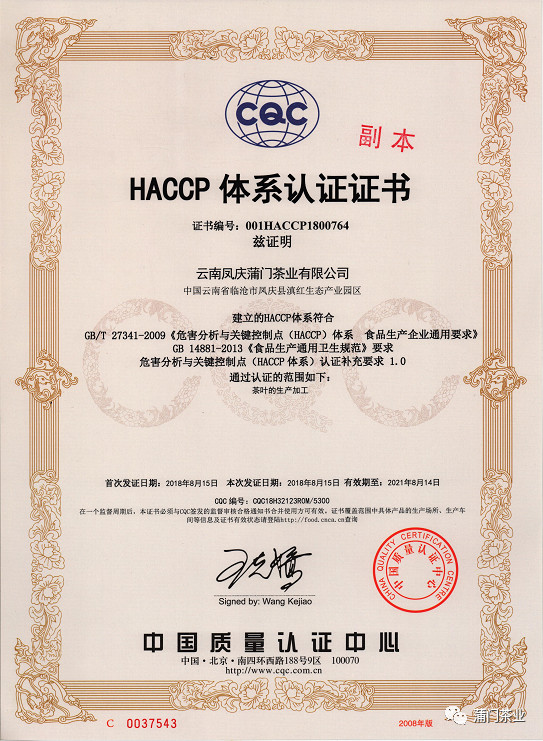 2018年8月荣获中国质量认证中心颁发《HACCP体系认证证书》
参与"古茶树保护与可持续利用国家创新联盟"的申报与建设,是蒲门茶业以标准量化品质的证明;
Participation in the declaration and construction of the National Innovation Alliance for the Protection and Sustainable Utilization of Ancient Tea Trees is the proof that Pumen Tea Industry quantifies its quality by standard.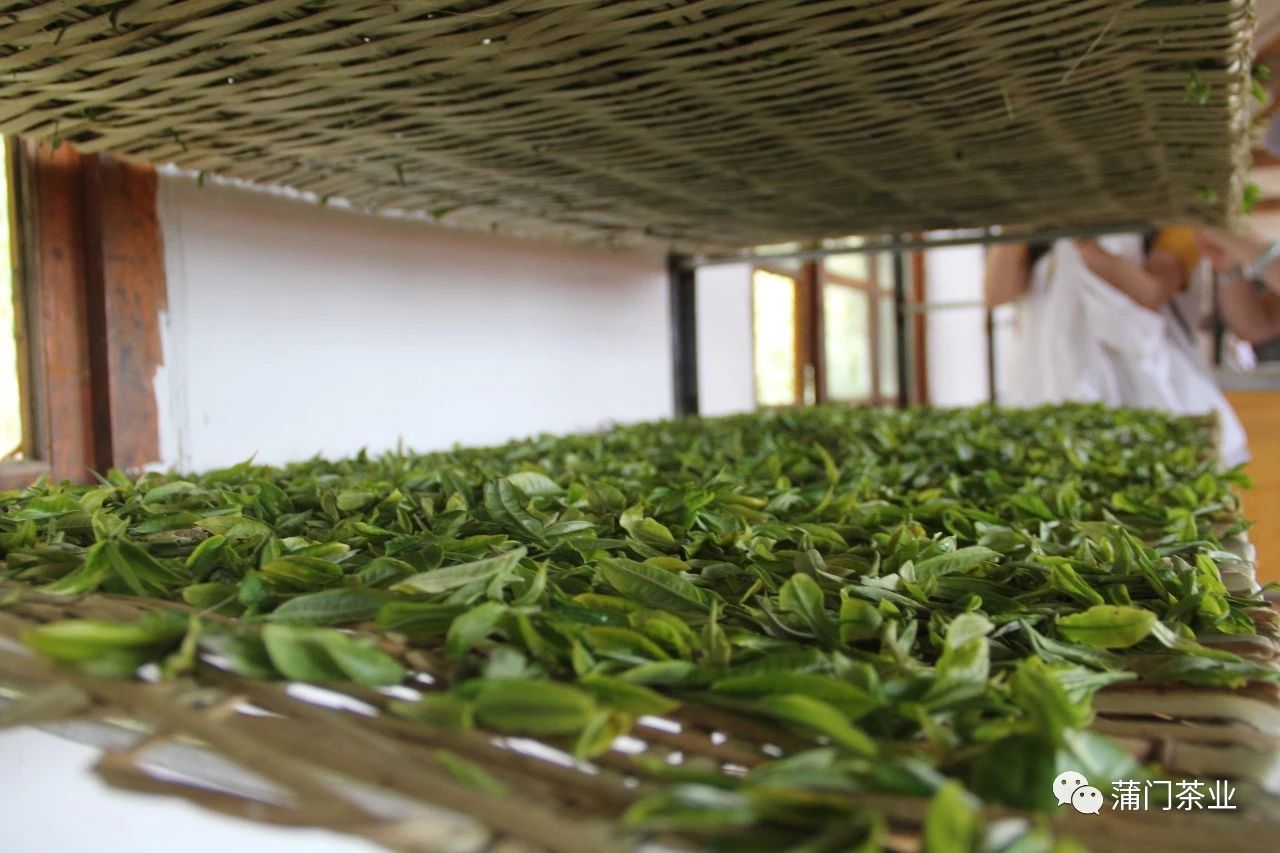 鲜叶萎凋
无论是古树茶的技术标准、分级分类管理还是稀缺性资源的持续性利用,蒲门茶业希望以自身资源及能力,为古树茶的科技发展,尽上一份绵薄之力。
Regardless of the technical standards, classification management and sustainable utilization of scarce resources, Pumen Tea Industry hopes to make a modest contribution to the scientific and technological development of ancient tea with its own resources and capabilities.